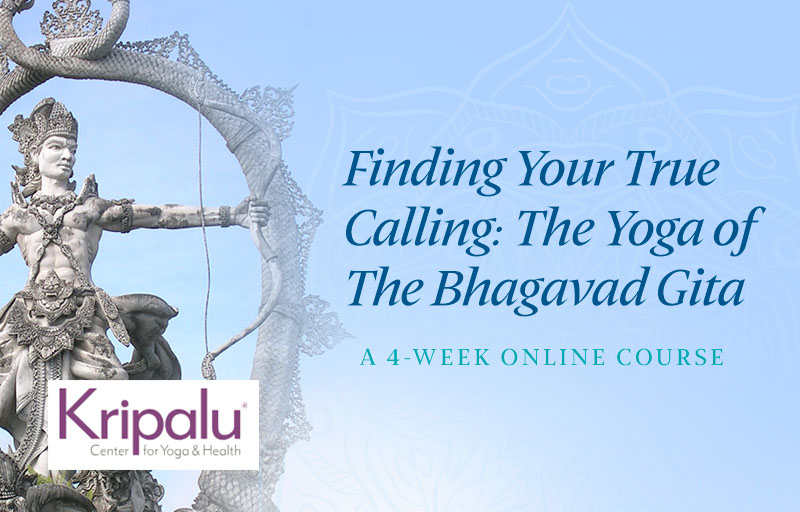 FINDING YOUR TRUE CALLING: The Yoga Of The Bhagavad Gita
April 6, 2023

-

April 27, 2023

|

$199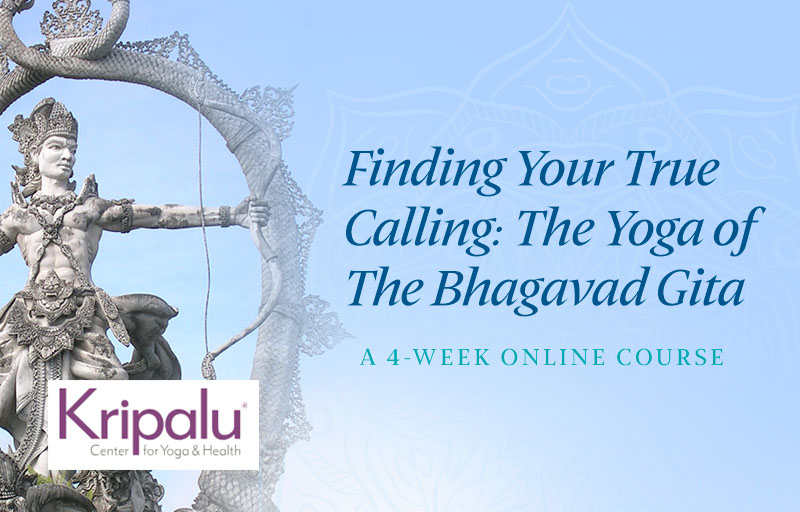 FINDING YOUR TRUE CALLING: The Yoga Of The Bhagavad Gita
INVESTIGATE YOUR
LIFE'S CALLING
The 2000-year-old scripture called the Bhagavad Gita is perhaps the world's most authoritative treatise on finding and enacting one's dharma—their true calling, sacred duty, or authentic vocation.
Join bestselling author and beloved Kripalu teacher and scholar-in-residence Stephen Cope in this four-week online investigation into the liberating insights of this great yoga scripture. Through journaling exercises, small group discussions, Q&A, guided meditation experiences, and optional hatha yoga practice, you will gain knowledge of the Bhagavad Gita from one of the most influential teachers in the country.
This program will aim to help participants clarify their relationship with their life's calling, and also bring a highly practical understanding of the basic pillars of the Gita. No experience in yoga or yoga philosophy is required.
8 hours total over 4 weeks