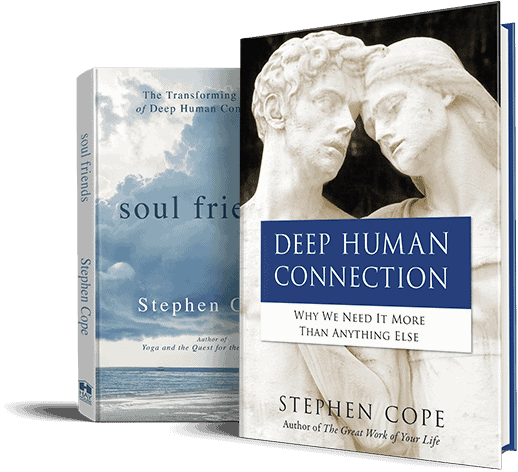 Dear friends and readers,
Guess what?
SOUL FRIENDS has now become DEEP HUMAN CONNECTION.
You may notice that the paperback edition of Soul Friends is being published on March 26, 2019, as Deep Human Connection. Why?
Well, after Soul Friends had been in the marketplace for a couple of years, I decided to do a fairly significant edit of the book in order to streamline some of its more technical aspects—thereby making it much more available to a wider segment of my audience (many of whom wanted to read the book but weren't especially interested in learning about psychoanalytic theory.)
I think the newly streamlined version really works well, and I hope you will agree. Those of you who've read the hardback edition will notice that the section entitled, "The Mystic Friend," has been removed. Look for this material to appear as the basis for an entirely new book very soon!!
However, notice, too, that there will be plenty of both editions available for sale for the foreseeable future.
And thank you for reading!!!
Warmly,
Stephen