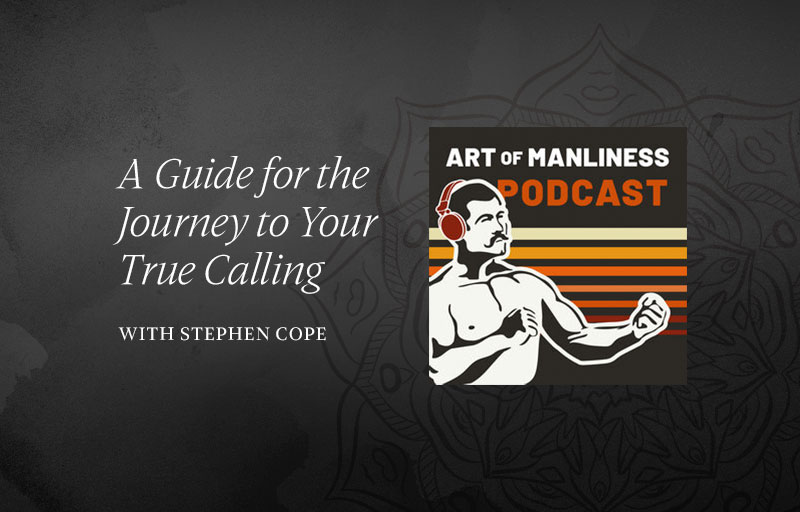 From the Art of Manliness description:
One of the most burning questions in life is what it is you're called to do with it. What is your life's purpose? What great work are you meant to do?

Guidance on this question can come from many sources, and my guest today says that one of the best is the Bhagavad Gita, a text of Hindu scripture thousands of years old. He's a psychotherapist, yoga teacher, and author of The Great Work of Your Life: A Guide for the Journey to Your True Calling. Stephen Cope and I begin our conversation with an introduction to the Bhagavad Gita, the significant influence it's had on philosophers and leaders for ages, and what it can teach us about making difficult decisions. We then discuss the insights the Gita offers on the four pillars of right living, beginning with discerning your true calling or sacred duty. We unpack the three areas in your life to examine for clues to your life's purpose, and why that purpose may be small and quiet rather than big and splashy. Stephen then explains the doctrine of unified action, why you have to pursue your calling full out, and why that pursuit should include the habit of deliberate practice. We also discuss why it's central to let go of the outcome of actions to focus on the work itself, and the need to turn your efforts over to something bigger than yourself. All along the way, Stephen offers examples of how these pillars were embodied in the lives of eminent individuals who lived out their purpose.