by Bob Weisenberg – Published by Elephant Journal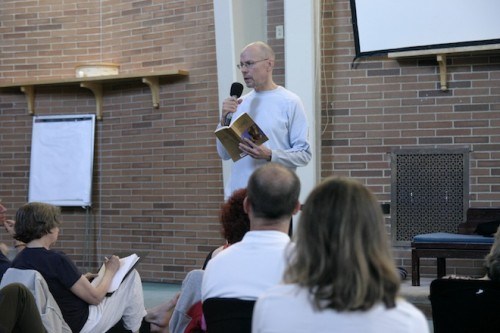 I don't believe in gurus. But if I did, my guru would be Stephen Cope.
When I read Stephen's startlingly good Yoga and the Quest for the True Self about six years ago, I knew right away that it would change my life forever. I have been deeply immersed in thinking, writing and breathing Yoga philosophy ever since.
Stephen Cope, MSW, psychotherapist and senior Kripalu Yoga teacher, is also the author of The Wisdom of Yoga: A Seeker's Guide to Extraordinary Living and the Director of the Kripalu Institute for Extraordinary Living.
When I had the chance to meet Stephen for the first time at Kripalu a few weeks ago, I was filled with both excitement and a little nervous anticipation. I was actually afraid I might be uncharacteristically tongue-tied.